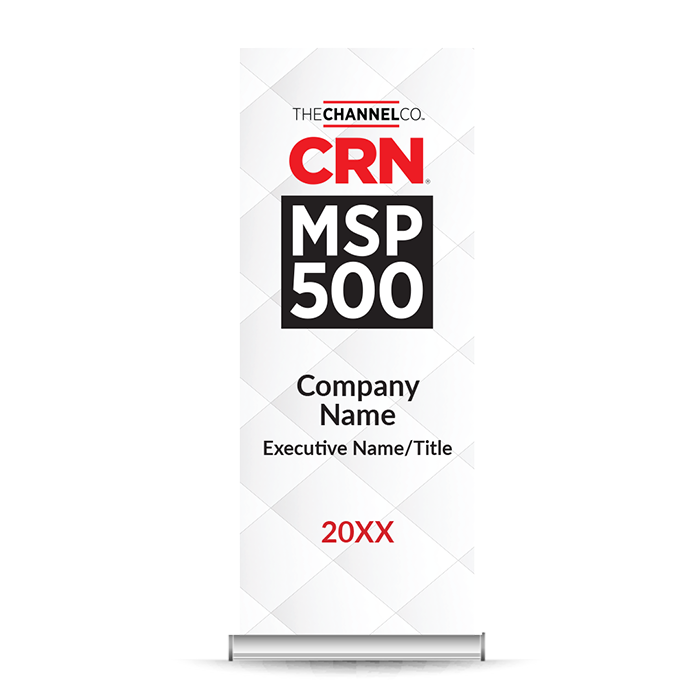 Bold, powerful, and great for events or lobby and conference room display, customize this CRN banner with your product name and year of accreditation. This vertical retractable banner comes with its own carrying case and is flexible, durable, and weather resistant.
Dimensions & Weight:
33.25" x 78"
Delivery Time:
Please allow 10–15 business days for production of your order, plus shipping time. (PLEASE NOTE: If placing an order for a list that has not yet been published, please allow 10–15 days from the date of publication, plus shipping time.) To request expedited production, please contact 800-290-5460 or CRN@theYGSgroup (additional fees may apply). Shipping options available once you place your order.
$575.00